SUMMER 2022 UPDATE:
May 26th-29th (Memorial Day weekend) – All museum buildings will be closed over the entire holiday weekend.

June 23rd through August 28th – All museum buildings will be open during summer hours – Friday and Saturday, 10am to 4pm, and Sunday 12pm-4pm (the last tour of the day is at 3pm).
Welcome to Rosson House Museum
The Museum is a fully-restored 1895 Queen Anne Victorian house museum which interprets the history of Phoenix. The Rosson House is only accessible through guided tours. All regular tours last approximately 60 minutes. Tours of the house include all living areas and offer visitors a glimpse into the lifestyles of early Phoenix families.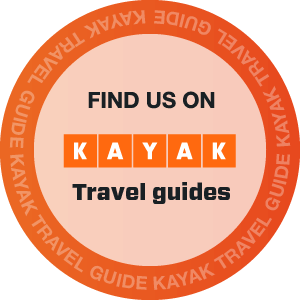 Tour Admission
General Admission:  $12
Heritage Square Members:  Free
Children under 5 years:  Free
Admission Discounts
More Tour Information

Tour tickets are available both online and in person at the Visitor Center.
Tours are restricted to 8 visitors per tour.
Rosson House Museum has two interior stairways. Please let us know if anyone in your group is unable to navigate stairs.
Because rooms in these historical buildings are small and don't have much ventilation, we strongly encourage our visitors to wear masks in the buildings at Heritage Square and during their tour.

Directions and Parking

Heritage Square — with the Rosson House Museum, Visitor Center, Heritage Gallery, and The Bungalow store — is located Heritage & Science Park on the Southeast corner of 6th Street and Monroe (1 block south of Van Buren and west of 7th Street) in downtown Phoenix, Arizona. A public parking garage–called Heritage Garage–is conveniently located on the Southeast corner of 5th Street and Monroe (please bring your parking garage ticket with you to be validated for a reduced parking fee).

Bus routes 1, 3, and 7 all stop at Van Buren and 7th Street. Light rail stops at 3rd Street and Washington (west bound) and 3rd Street and Jefferson (east bound).

Field Trips

We understand that you would love to have your students explore history at Heritage Square, but our budget and staffing has yet to return to pre-COVID levels, so we are unable to restart our field trip program at this time. Our educational  Traveling Trunks (find more information about them here) will be available again this summer. Please contact us at info@heritagesquarephx.org to ask about booking a trunk. Check out our History at Home page for a bundle of activities, recipes, and staff recommendations.  Our blog is also chock-full of fascinating history – give it a read! Thank you, and we look forward to seeing you at the Square again soon!

---

Join us for a journey back in time with your students and learn how people lived in early Phoenix. Our field trips and traveling trunk promote learning, innovation, and imagination. History and culture come to life through engagement with artifacts, analysis of primary sources, and experience with hands-on activities. Travel to us for a field trip or check out a trunk so the field trip can come to you.

Group Tours

Due to COVID-19 health and safety concerns, we are currently unable to accommodate group tours at this time. Updates will be posted on our social media platforms and our website.

Whether you are a family group or setting up a special trip for your senior residents, social club, or bus tour, the Rosson House Museum is a great outing opportunity to learn about and experience historic Phoenix.

Private group tours can accommodate 8 or more people and we ask for at least 2 weeks notice. A $50 deposit is required to confirm your reservation.

For more information and to schedule a private group tour through the Rosson House, please contact the Visitor Services Manager at 602-388-8090 or by email at sarah.matchette@heritagesquarephx.org.

VIP Tours

Due to COVID-19 health and safety concerns, we are currently unable to accommodate field trips at this time. Updates will be posted on our social media platforms and our website.

Heritage Square offers VIP tours on several topics. Click a link below to learn more:

Seances and Spiritualists tour